Welcome to DutchCourage II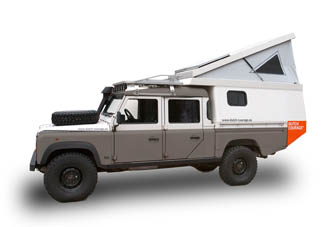 We love travelling and try to visit as many parts of the world as we can in our Land Rover. In 2004 - 2006 we explored Africa, parts of the Middle East, North and Central America. In the spring of 2011 we travelled through the Ukraine, Russia, Kazachstan and Mongolia. During these adventurous travels we blogged regularly. Right now we are back home but we are always pondering our next journey. Probably this will take a couple of years, but we will be back!
the beer is always plenty and cold

. We also enjoy reading your messages in our
guestbook
so drop us a line!
Mirjam & Emiel